Attend one of our General Sessions
Hear from our industry experts Dhruv Shah & Pratik Shah
Date & Time: Wednesday 9th August 2023,
Slots: 11:00 AM - 12:30 PM & 1:00 PM - 2:30 PM
Location: Ri Ra Irish Bar, Mandalay bay, Las Vegas, United States of America
We will be hosting two session presenting and discussing some of the latest advanced hacks
A no-frills, beyond-basics session on the art of Advanced Penetration Testing. Meet our Technical Directors – specialists in security testing and training – and watch them at work as they deploy some of the latest and most complex and interesting hacks, including:
A journey through the Microsoft Azure kill chain
Novel anti-virus evasion techniques
Second order SQL attacks
Attend one of our "Advanced Hack Attacks" general sessions and not only will you have the chance to listen to our experts talk about issues In the cybersecurity sector but, you'll also automatically be entered into our capture the flag competition and will receive one of our exclusive capture the flag badges – This is a  limited edition item so hurry and register and get a chance to win a Flipper tool.
2023 Hacker Badge Capture The Flag Challenge Overview
By submitting this form, you give NotSoSecure (part of Claranet Cyber Security), permission to contact you in the future. Space is limited for this event and we will confirm your reservation via email in due course.
Introducing our experts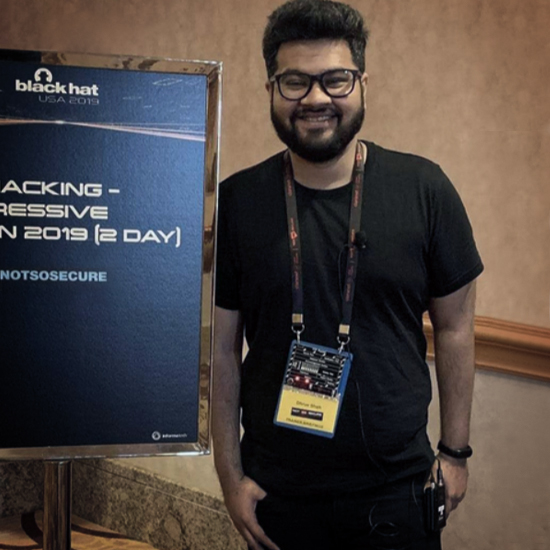 Dhruv Shah, Technical Director Dhruv Shah has over 11 years of experience in application, mobile, and network security. He co-authored the book Kali Linux Intrusion and Exploitation and Hands-on Pentesting with BurpSuite by Packtpub.
He's a trainer for NotSoSecure's Advanced Web Hacking course and has taught at several leading public conferences such as Black Hat (Vegas, Chicago, Alexandria, Japan), Hack in Paris, Texas Cyber Summit, OWASP Appsec Israel, and more. He's also provided security training to household-name customers based in the UK, Europe, and the USA via corporate training.
Follow Dhruv on Twitter @snypter.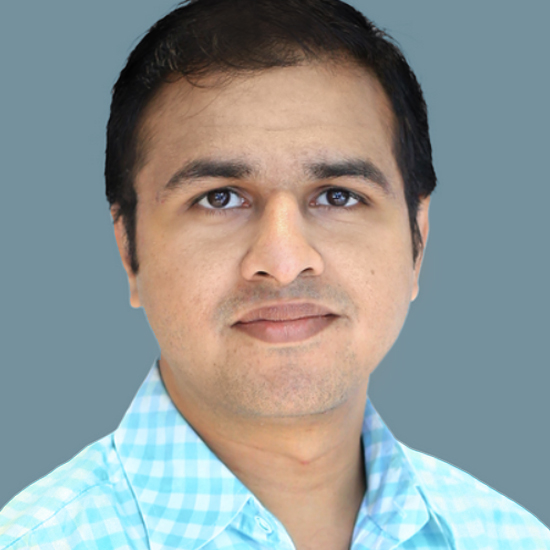 Pratik Shah, Technical Director Pratik is an information security professional with over 11 years' experience in network security, web application security, and red team assessments. He holds industry-respected certificates, such as OSCP, ECSA, and CCNA Security and has contributed to Metasploit exploit development. He's also been a speaker at DEFCON Cloud Village and reported multiple bugs via bug bounty platforms such as HackerOne, Synack, and Cobalt.
Pratik is Director at NotSoSecure (part of Claranet Cyber Security). He's led countless web application and infrastructure penetration testing engagements for Fortune 500 companies, as well as red team assessments.
In-house research
Our extensive in-house research and subject matter expertise on topics that allows us to constantly update our classes and present the latest cutting-edge techniques.
Years of experience
Our years of experience in teaching courses have allowed us to perfect our course delivery, ensuring a great learning experience for all attendees.
Details
What you'll learn:
A selection of new Penetration Testing techniques and the potential risks they uncover
How to achieve better outcomes by asking more of your testers' methodology and communication
How to help your own team keep up with developments in the threat landscape
Azure kill chains
Understand how misconfigurations in complex architectures can lead to high-impact compromise
Novel anti-virus evasion techniques
Understand how attackers bypass endpoint AV solutions and establish remote access
A glimpse of techniques used by threat actors to evade static, dynamic, and heuristic engines of Windows AV
Novel techniques for bypassing AMSI
Data exfiltration via Second Order SQL Injection
Stealthy exfiltration of data via Blind Second Order SQL injection on Web Server
Who it's for:
Security decision-makers who want to mature their Penetration Testing to an advanced level
In-house security teams interested in the latest and greatest hacks
Note: There will be a Q&A at the end of the session, and the chance to meet our Penetration Testers and Trainers.
---
Attend one of our 1-2-1 meetings and you will receive one of our limited edition, exclusive hacker badges.