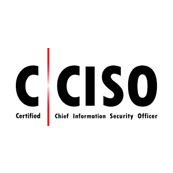 CCISO
The CCISO Certification is an industry-leading program that recognizes the real-world experience necessary to succeed at the highest executive levels of information security. The Certified CISO (CCISO) program is the first of its kind, a training and certification program aimed at producing top-level information security executives. The CCISO does not focus solely on technical knowledge but on the application of information security management principles from an executive management point of view.
CREST
CREST is an international not-for-profit accreditation and certification body that represents and supports the technical information security market. CREST provides internationally recognized accreditations for organizations and professional level certifications for individuals providing penetration testing, cyber incident response, threat intelligence and Security Operations Centre (SOC) services.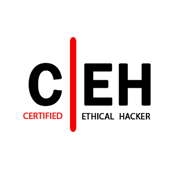 CEH
Certified Ethical Hacker (CEH) is a qualification obtained by demonstrating knowledge of assessing the security of computer systems by looking for weaknesses and vulnerabilities in target systems, using the same knowledge and tools as a malicious hacker, but in a lawful and legitimate manner to assess the security posture of a target system. A Certified Ethical Hacker has mastered an ethical hacking methodology that can be used in a penetration testing or ethical hacking situation.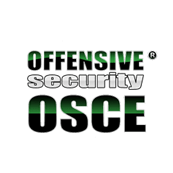 OSCE
The Offensive Security Certified Expert (OSCE) is regarded as one of the most respected and difficult to obtain technical information security certifications. An Offensive Security Certified Expert (OSCE) proves a practical understanding of advanced penetration testing skills. An OSCE is able to identify hard-to-find vulnerabilities and mis-configurations in various operating systems and attack them.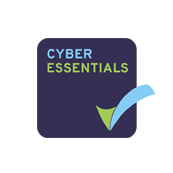 Cyber Essentials
The Cyber Essentials scheme has been developed by UK government and industry to fulfil two keys functions. It provides assurance that the basic controls all organizations should implement to mitigate the risk from common internet-based threats in line with the UK government's '10 steps to Cyber Security' are in place. It also offers a mechanism for organizations to demonstrate to all interested parties that they have taken these essential precautions. The UK Government believes that implementing these measures can significantly reduce an organization's vulnerability to cyber-attack.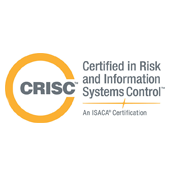 CRISC
The CRISC - Certified in Risk and Information Systems Control certification is the most current and rigorous assessment available to evaluate the risk management proficiency of IT professionals and other employees within an enterprise or financial institution. Those with CRISC help enterprises to understand business risk, and have the technical knowledge to implement appropriate IS controls.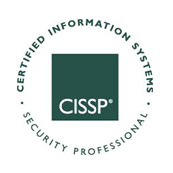 CISSP
Certified Information Systems Security Professional (CISSP) is an independent information security certification granted by the International Information System Security Certification Consortium, also known as (ISC). It is also formally approved by the U.S. Department of Defense (DoD) in both their Information Assurance Technical (IAT) and Managerial (IAM) categories for their DoDD 8570 certification requirement. The CISSP has been adopted as a baseline for the U.S. National Security Agency's ISSEP program. CISSP is a globally recognized certification in the field of IT security.